After more than a year of hurtling up and down the land on trains, seeking out the country's fascinating deep pre-history, The Lie of the Land: an under-the-field guide to the British landscape is finally published on Friday 4 June.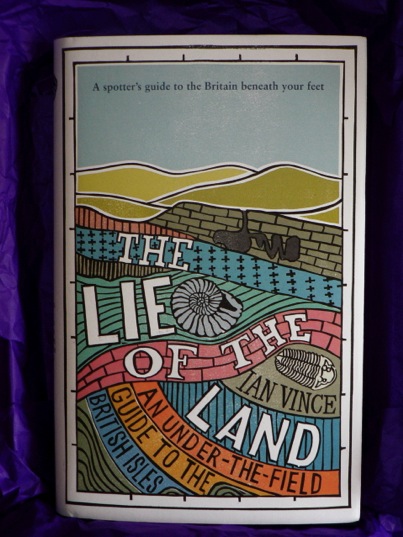 The book is a landscape memoir of an unfamiliar - even exotic - Britain. From the ancient rocks of the North West Highlands of Scotland to St Michael's Mount on the Cornish coast, the journey gives us a rare glimpse of red desert sands, shattering continental collisions and tides of volcanic lava.
While modern skies are apparently full of ash from unpronounceable Icelandic volcanoes, read about their historical counterparts of Ardnamurchan, Arthur's Seat and the incandescent clouds of thousand degree lava and ash that swept down the volcanic slopes of the "Fiery Ring of Wales". The scenery of Britain is a product of Hadean inferno and Biblical deluge; it has been folded, twisted, turned, shattered and buckled, then swept away, gouged and scraped by mile-high walls of ice. A lot of work has gone into its peaceful prospect. The Lie of the Land is a spotter's guide to this Britain; the Britain beneath our feet.
You can order The Lie of the Land
from Amazon
. The book's dedicated website is at the
British Landscape Club
, from where, if you're quick, you can obtain a limited edition "Founding Member" badge completely free.