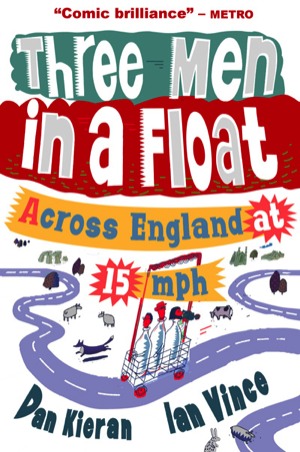 Three Men in a Float
Hardback • Paperback John Murray

At the end of May 2007, three intrepid travellers set off on a journey of a lifetime between England's most easterly and westerly points: from Lowestoft Ness to Land's End in Cornwall.

Like Gandhi, Che Guevara and Fred Dibnah before them, the three travellers were determined to discover their own country. Walking would take too long, cycling was too much effort and a car was just too dull.

In choosing an electric milk float to carry them on their rambling epic and using only the roads available to drivers in the golden age of motoring, the three men found an antidote to the modern world's fixation with haste and proved that the dulcet tones of dawdling serendipity make better travelling companions than the nonsensical ravings of planning and speed. The only problem was the float needed to be charged at least once every 30 miles for eight hours or more, and next to nothing was arranged in advance. The three men decided to wing it. It took them a month.