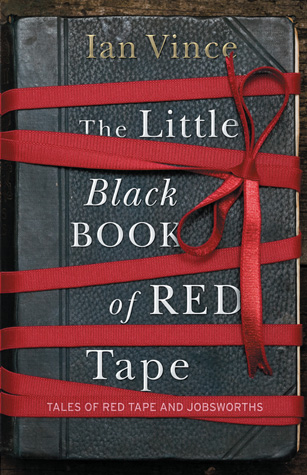 The Little Black Book of Red Tape
Hardback • Paperback Orion
This book is about people's experiences with the official world. When I say 'official', I am referring not only to the whole beige panoply of councils, departments and ministries of state; but also to petty bureaucrats, jobsworths and a motley selection of twittering imbeciles from many kinds of different organisations. From car parking contractors to online auction sites, from public to private organisations, they all have their own counter-intuitive rules, regulations and 'red tape' to inflict on the rest of us.

THE LITTLE BLACK BOOK OF RED TAPE is a kind of compendium of such stories, a sort of almanac of the bullshit of the modern world, and a catalogue of individual heroic battles against the corporate state. It features the Derby householder who sold off minute plots of his back garden to well wishers around the world for 1p each to prevent the council putting a bypass through it; the Shropshire bus service that doesn't stop as 'stopping disrupts the timetable'; and the hospital recently fined 2.5 million for using 'spare capacity' to treat patients quickly.