A repository of PDFs for sale via Ian's Shoptly downloads store. Currently, these are items from the Department of Social Scrutiny Universe that Ian based his first book, Britain: What a State upon.
A couple of spreads from a proposal for a new book on new parenting which, unsurprisingly, was written from the perspective of being a new parent.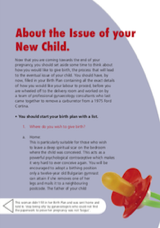 A selection of 5 spreads/10 pages outlining the Department of Social Scrutiny's position on Brexmageddon. Introducing Dame Maggie Corvid.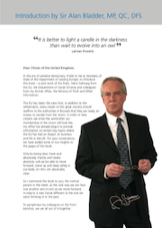 Supremely tasteless parody of HMRC P-45 'You're fired' form, with insane content inserted into accurate spoof form. Home/office printable.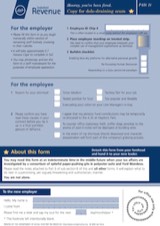 The original, annotated edition of the e-book take of the print version - as amended by Standing orders in Council and extra garlic and mayo, to go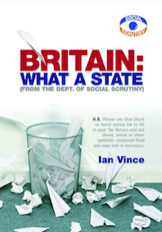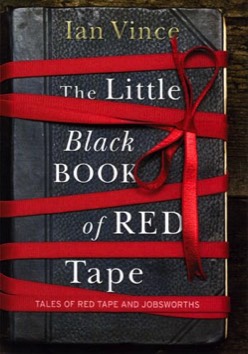 The Little Black Book of Red Tape
It has been over twelve years since The Little Black Book of Red Tape came out and, unbelievably, we have just discovered a box of its paperback edition hiding under the desk. Blame bad administration.

It is a book which attempts to weave a tale of ineptitude and annoyance around a number of tales of bureaucratic incompetence, many of which were the result of a public appeal for real-world examples of red tape. You will not find Euro-myths and made-up Daily Mail stories, but a collection of occasionally hilarious tales of understated frustration bookended by an interesting history of the dark arts of administration and a call for unjoined-up government which predicted our current concerns with privacy and big data.

The book features brilliant, misanthropic cartoons by Gwyn and a lot of dark railing against the world by Ian.

You can have one signed, inscribed - whatever you fancy - for little more than the cost of post, package and PayPallage. Yours for £3.75 including the aforementioned P+P+P.

Buy online, collect from your local bookshop
The Hive Network
is your local independent bookseller's online shopfront – avoid P+P by picking it up from the shop and enjoy the convenience and prices of online shopping while supporting local business.
Google Books
: ebooks for smartphones, PCs, Macs, tablets and iPads
iBooks
for iOS devices - iPads, Touch iPods and iPhone