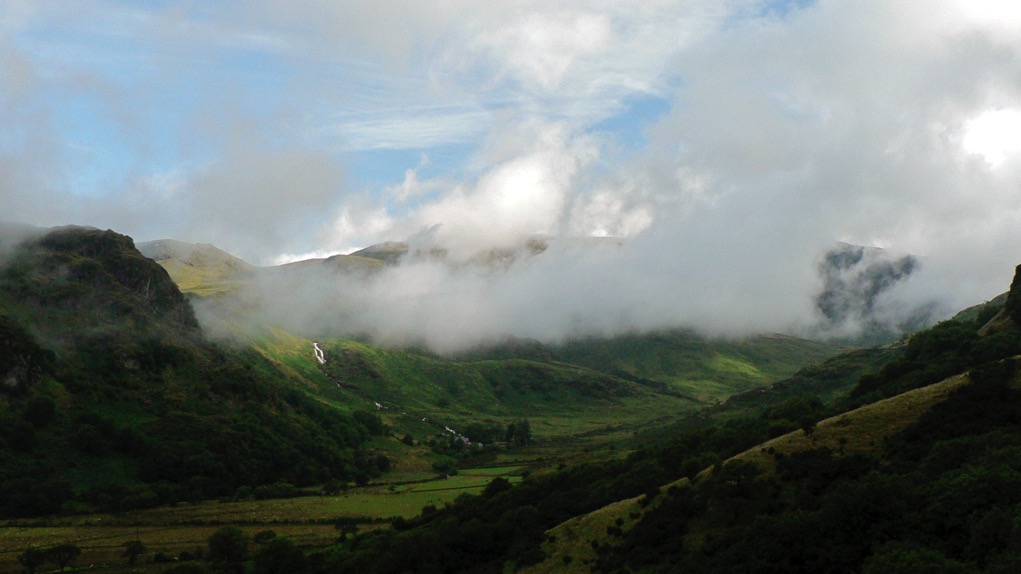 As the mid-winter celebratory twink and glitter passes by and the season threatens to throw its worst at us in the shape of a cold snap or two, it's a good time to consider how our landscape has been shaped by ice and snow over our long history. Most of us will be familiar with the U-shaped valleys of the Lake District, Snowdonia and the Scottish Highlands, gouged out by glaciers during the last ice age and hammered into our consciousness by geography lessons since time immemorial, but they are not the only effect of glaciation which, like love, changes everything.
Every part of Britain has been affected in some way by the various glaciations of the last two million years. When glaciers tower to 800 metres, as they did during their most recent appearance between 10 and 20,000 years ago, it should come as no surprise that the features they shape are of a similarly colossal scale, but even a periglacial climate creates huge features in the landscape and their effect upon our countryside is all around us, no matter how far north or south we are.
At 100 metres deep, the Devil's Dyke, just north of Brighton is the deepest dry valley in the world and its creation was a consequence of what tundra does to porous rock. Situated on chalk, a rock that usually has the porosity of a sponge but which became frozen and impermeable during the last ice age, the area would nevertheless have enjoyed the briefest of Arctic summers. Warm enough, perhaps, to thaw the chalk nearest the surface, which would be sludged away by the meltwater from the snowfields, leaving frozen, impermeable chalk to be eroded by a great meltwater river.
Further north, at the boundary between the ice and tundra, huge mounds called moraines were left at the snouts of glaciers and the most impressive of these forms the Cromer Ridge in North Norfolk, a nine-mile line of hills over 300 foot-high made from clay and boulders bulldozed up from the floor of the North Sea.
But what of the land that was ground down to be eventually deposited as irregular blobs on a landscape hundreds, if not thousands, of miles away? Aside from U-shaped valleys, the most famous outcomes of glacial progress are the whale-back hills known as drumlins. Rounded hills with 'blunt' ends that face the origin of the glacier and a long tapered tail on the lee side, drumlins often occur in swarms and form what is termed, rather descriptively, a 'basket of eggs topography'. There's an excellent set of them in Ribbleshead in Yorkshire, but since there are 8350 of them in Britain, it might be worth a trudge out in the snow to find your own.